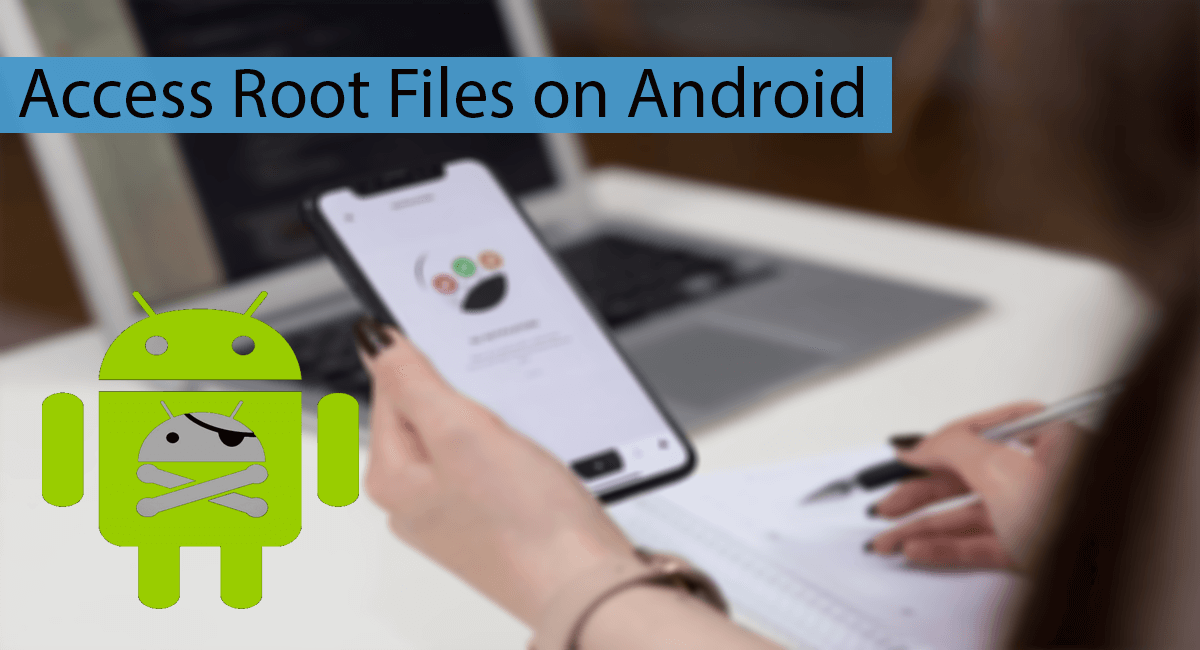 There are many nerds out there who always keep trying something new with their Android Smartphone. Well, I am not saying it's a bad thing. It's a good thing to keep trying out something as it is the only thing that will make you learn more. And also thanks to the user-friendly interface that we can always do something bad to it and fix it back again ourselves. Are you also one of those nerds who are on this page searching for How to Access Root Files on Android?
You are on the right page. All of you may know that it is pretty easy to access root files if you have a rooted android phone. But it becomes a bit difficult if you are using an unrooted android phone as you can only view root files but not modify or delete it. I won't recommend anyone to root their android phone as it voids your phone's warranty. If you brick your phone, the service center of your android phone's manufacturer will not get it fixed back.
Why do you need to Access Root Files on Android?
Many times you may have seen, that a particular file needs to be replaced whose location is deep in the directory. Actually, these are system files that android developers do not want to come across as amateurs. If you delete or edit any of these files will lead to disastrous results. Your Android version will become unstable, and one or the other functionality will stop working. I faced this too, and auto screen rotation stopped working in my case. So beware of messing up with these files.
These are not the files you should mess with. But if you want to install an application or a hack that demands to paste or replace a file that is deep in the directory, then you may need to Access Root files in your android smartphone. The methods I am going to list are by using File managers available on Google Play Store, and some of them will work even if you have an unrooted android phone.
Methods to Access Root Files.
1. ES File Manager (For Rooted Devices).
You may surely have heard about this File Manager. It is a popular one. If you are using the unrooted device, sorry ES file explorer is not for you. You can jump to our next alternative.
Download ES File Manager by clicking on the button below.
As soon as it installs, open it from the app drawer.
Tap on Top left icon.
It will open the Fast Access Menu.
In the list, you will find Tools.
Tap on Tools to open further options.
In the list, you will find Root Explorer.
Tap on ON in front of it.
Now, you can Access Root Files on ES File Manager.
2. Solid Explorer (For Unrooted Devices).
Solid Explorer is also one of the file managers that has gained a lot of popularity in recent times. All thanks to its great features and simplistic UI. Not just that, you can also use this to access the root files of your phone. Just follow the steps below:
Download Solid Explorer from the link given below and open it.
Click on the hamburger menu from the left.
Then, click on the settings cog on the top of the screen.
Scroll down the menu, and you will see an option saying 'Show root Storage' under the others tab.
Check it and you are done. Just go back to the home of the solid Explorer and open the hamburger menu.
Now you can see the root folder there.
Verdict.
I hope, you have been able to access rooted files on your device now. These were a few Sureshot methods through which you can fulfill the purpose. Share your experience with us. It was a pleasure helping you out. We will be back with another article soon.
---
Disclaimer: Please verify the news with the original writer before taking any action. If you are the writer and have any queries, write us at [email protected].
Source: https://safetricks.org/root-access-on-android/